* Special processing such as making holes, slitting or counter mark on the labels or mount is not necessary.
Regular winded labels or ones issued by a barcode printer can be used as it is.
* The machine detects the label size automatically.
Adjustment of the machine depending on the size is not necessary.
* Various sizes of labels can be sticked by one label applicator within
the specification range.
* Applicators can be used anywhere without power supply.
* The maximum label width is 100 mm.
* All Made-in-Japan products that you can trust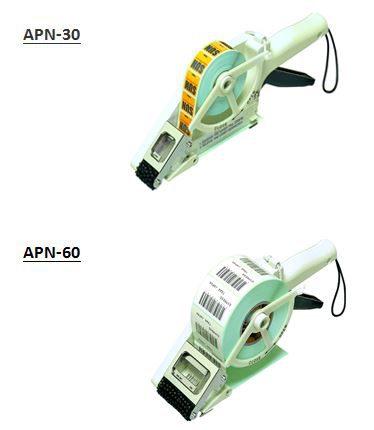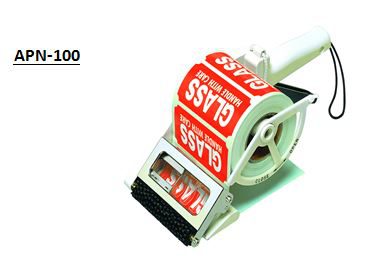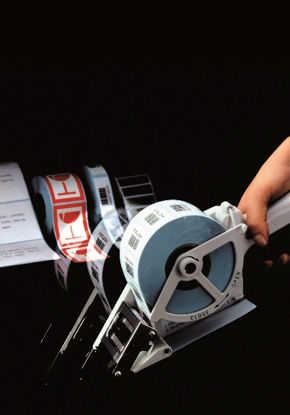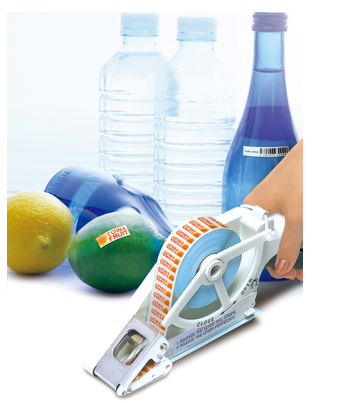 APN10-30 is for the small-sized labels.

This is the high-end equipment not only for the rectangle labels but round/oval shaped labels.
Adjusting the mechanical sensor of APF label applicators actualized applying to various shaped labels and stickers. It is a all-round type of labeler.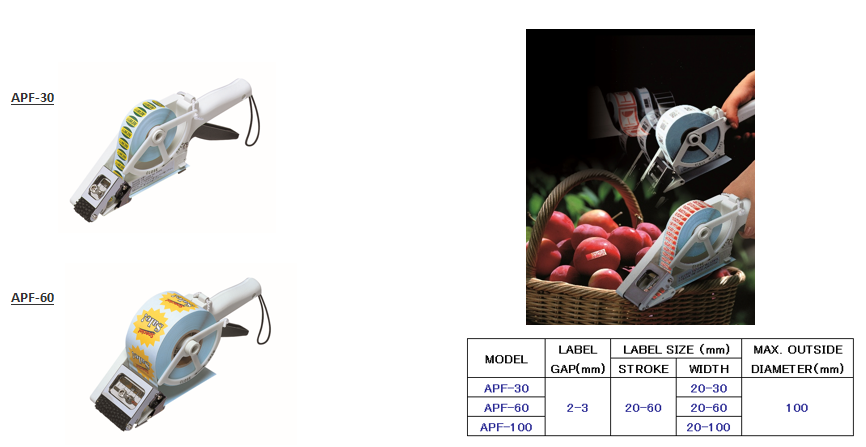 Specifications for labels
Paper Quality:  The label thickness is required over 50 microns. For film or synthetic paper, it needs to be discussed.
Release Liner:  Blue glassin type is recommended.
Roll labels: Inwards roll labels are recommended. (There might be an issue if outwards roll labels are used.)
Roll & Core:
Min. diameter of label core: 25mm     Max. diameter of roll: 100mm
Core adapter: 38mm adapter is attached for APN/APF-60 and APN/APF-100.  28mm adapter is attached for APN/APF30 and APN10-30.
Diameter of paper core: 1.5 - 2.0 inch paper core is preferred to 1 inch core because of the number of rolling and additional weight.
Gap between labels: 2.0 - 3.0mm is recemmended. (For other cases, it needs to be discussed.)
Label shape: APN series is for rectangle shape. APF series is for other kinds  as well as rectangle.

Towa's Label Applicators are High-Quality and Easy-to-Use products that are popular all over the world.
It is a useful and essential tool at the stores, warehouses for logistics, courier companies, food processing companies, fruit and vegetable production facilities and for selling label printing machines.

All products are made in Japan. TOWA stands for High Quality.
The Label Applicator is TOWA's unique product that had obtained a patent for the first time in the world.
APN-30 (with Sponge Roller)
*Ideal Label Applicator for fruit labeling!
Delicate label attaching to soft skin of fruits, as Banana, Abocado, Kiwi Applie....is possiblle.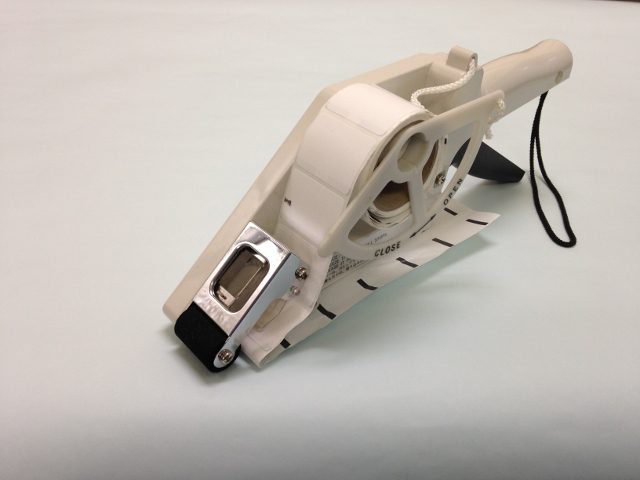 APF-100W
*Ideal Label Applicator with 4' width labels.
  Full-fit to 4 inches' width labels.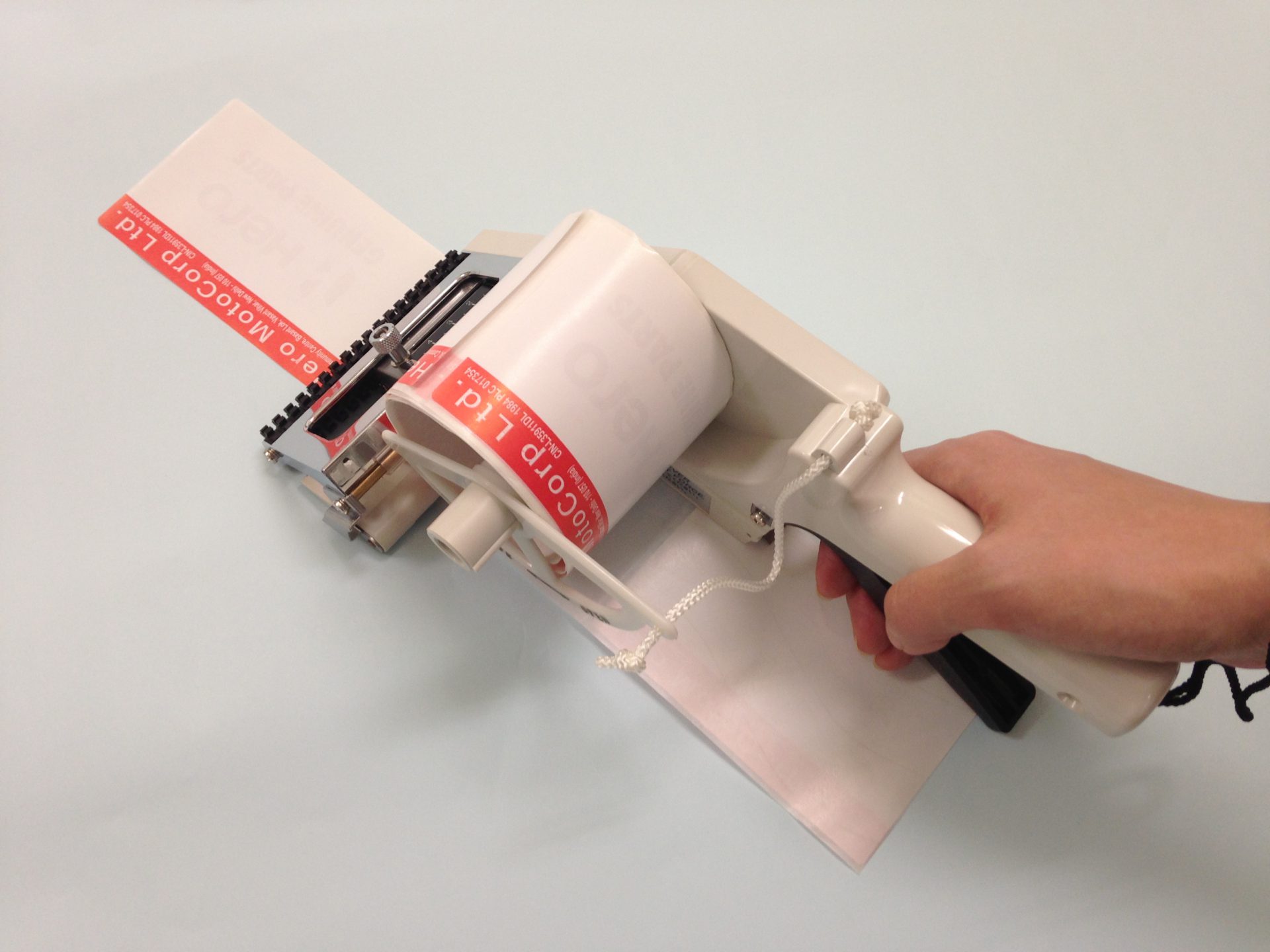 No damage to soft skin of fruitss by Sponge Roller.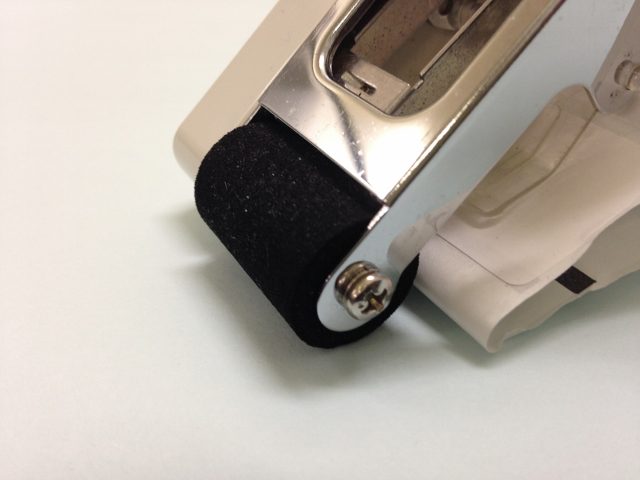 Stable and accurate label dispensing with extended fixer.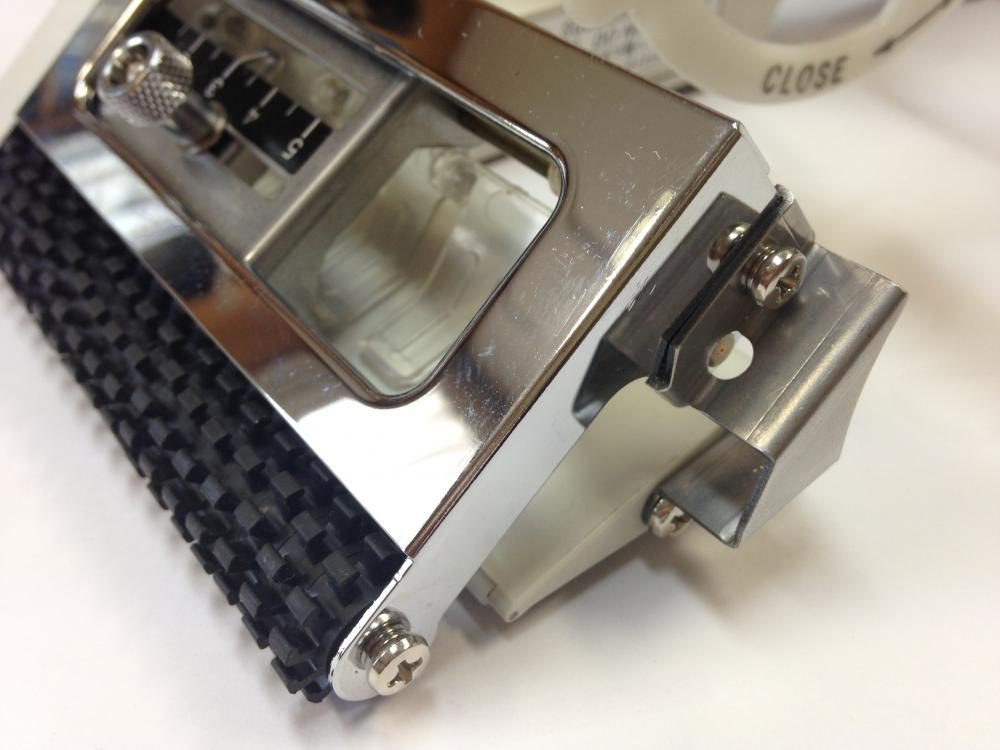 MODEL : AP-A35
3-inch CORE ROLL ADAPTOR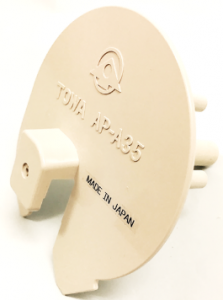 *3 inche's core roll can be used with this adaptor for all of our current
label applicator(APN and APF series)
*Setting is very simple. Just mount it on our applicator being currently
used by customers.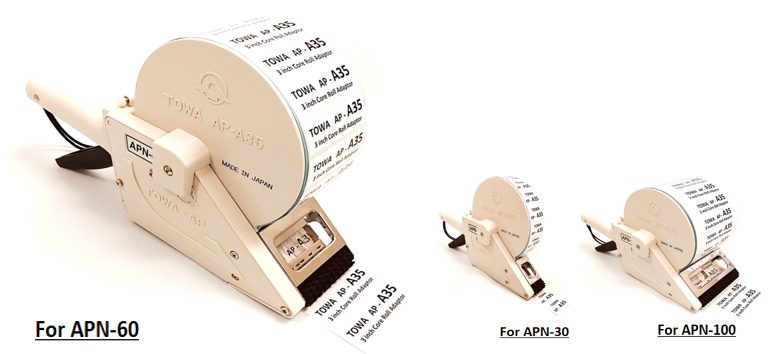 ✔ Easy settings (Just mount on TOWA APN and APF series)

✔ Up to 130mm outer diameter' Roll Applicable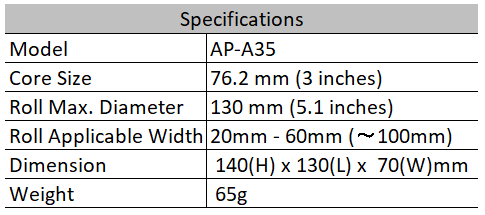 ✔ MADE IN JAPAN (PAT.P)