Simple Setting for Various Sizes of Bottles and Labels!
Wide range of labeling work from 8mm up to 120 mm in diameter
It can be placed anywhere because of its compace size.
Simple adjustment for different sizes of bottles and labels
No special tools needed for normal use
A home commercial power supply can be used.
The label finishing can be done the same by anybody.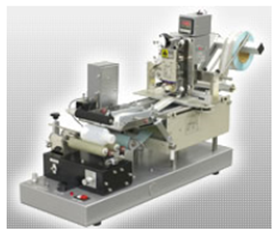 Bottles with a diameter between 8 mm - 120 mm can be labeled neatly.

Adjust the roller gap and table height only.
Anyone can adjust easily without any tools.
Automatic discharger is an option to make your labeling work easier for small bottles.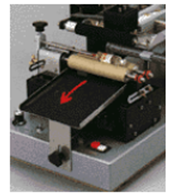 Automatic discharger is an option to discharge the bottles after they are labeled.
Work efficiency greatly increases even with smaller diameter of bottles.
Printing and labeling can be done at the same time.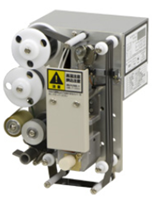 Mounting an optional hot printer makes it possible to print and label at the same time.
Alphabet letters and numbers can be printed.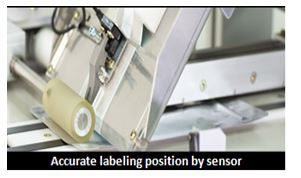 The automatic sensor detecting the gap is equipped.
Set the positioning bar by manual to adjust the bottle size and an angle of the roller stand.
Once the rotation speed is set depending on the size and weight of the bottle, it automatically controlls label feeing speed to label without wrinkles.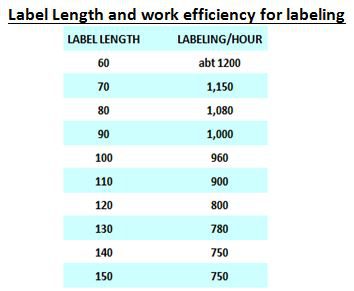 Our customers are manufacturers of food, cosmetics, health food products, pharmaceuticals and such. This is a long seller machine because of its high versatility.